Dear Swiss Alumni 瑞士校友們,
這次瑞士商辦事處(TOSI) 主辦台灣瑞士校友會,這是第一次也是最棒及成功的校友會3/12/2015在台北東方文華飯店舉辦, 將近100多位校友參加 Alumni event, 大家齊聚一起 好 開心,我們 期待下次再聚.
The Trade Office of Swiss Industries (TOSI), in collaboration with swissnex China and Alumni UZH Taipei, organized a Swiss Alumni Event in Taipei, Taiwan, the 12th of March 2015. Nearly 100 people who studied in Switzerland and are currently living in Taiwan joined the even.
Swiss Alumni Event in Taipei, 12.03.2015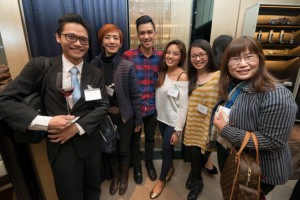 On March 12, 2015 the first-ever Swiss Alumni Networking Event was held at the Mandarin Oriental Hotel's M.O. Bar in Taipei, Taiwan. The idea of such an event – which was originally brought up by the Trade Office of Swiss Industries (TOSI) and Alumni UZH Taipei (University of Zurich) and quickly supported by swissnex China – was to find as many Swiss alumni in Taiwan as possible and to hold an initial event in order to put the spotlight on Swiss schooling and to give the alumni a platform to network and meet other alumni.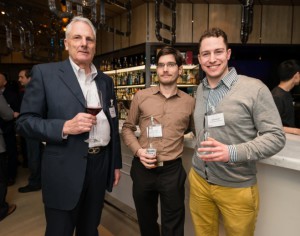 The event was a huge success with almost 100 graduates (75 percent of which were Taiwan citizens) from Swiss universities, hotel schools, business schools and boarding schools joining. Nearly half of the participants (48 percent) graduated from one of the 11 hotel schools that were represented that evening, 43 percent were graduates from 12 different universities and universities of applied science, six guests graduated from two different business schools, and three from two Swiss boarding schools.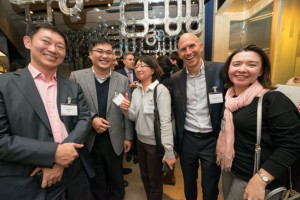 The event was opened with speeches from Rolf Frei, director of TOSI, and Pascal Marmier, CEO of swissnex China. The alumni then had plenty of time to network, meet people from their alma mater and mingle, all while drinking a chilled glass of red wine and enjoying finger foods provided by the M.O. Bar.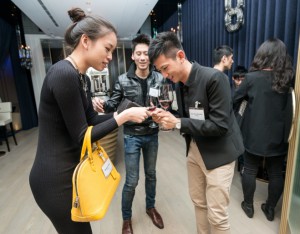 "It was a real pleasure to get to know so many young and young at heart and learn about the amazing careers they made after graduating in Switzerland" says Rolf Frei, Co-Host of the event.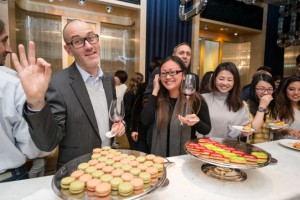 The organization committee was very happy to see such a high number of participants and would like to thank all the guests for participating.  We can only be glad to have given such an opportunity to our Swiss alumni to gather here in Taipei and we are looking forward to preparing the next event for this newly created network.