為什麼要在瑞士學習餐飲飯店管理?
瑞士提供最好的教育和生活方式,也是對國際學生的理想場所,並以位於歐洲心臟的中歐地區及著名高品質的餐旅產業管理教育,享譽全球。毫無疑問,瑞士提出了最好的條件學習飯店管理、旅遊管理、國際工商管理及歐洲廚藝。
良好安全的生活環境
在瑞士學習,你將享受此美麗國家的安全環境,其特殊的自然風光和文化的多樣性。
安全和現代化的生活水準
多元文化的社會,四種官方語言(德語,法語,意大利語和羅曼語)
四通八達的大眾交通工具
位於歐洲的中心樞紐地帶
瑞士的運輸和旅遊交通基礎設施,都可以稱上世界頂尖。瑞士讓您有機會參觀和體驗其他歐洲城市,如巴黎、倫敦和米蘭。
瑞士的中心位置且穩定的政治結構提供高品質和安全的生活。許多國際組織,如紅十字國際委員會(ICRC)、聯合國(UN)、外國企業和國際論壇,如世界經濟論壇(WEF)等,這是對瑞士穩定的聲譽安全和多元文化的理解。瑞士經濟基礎是依賴於高素質且受過良好教育的勞動力。因此,良好的教育體系是瑞士經濟的最強國際競爭力。
餐飲旅館管理發源地
瑞士的餐旅產業發源地起源於超過一百年前建造的第一座宮殿式酒店。
這些豪華飯店位於阿爾卑斯山,風景優美,迎合皇室,貴族和富人的專屬客戶。這個時代的客人要求提供最高水平的卓越服務,並通過系統化的流程。這些過程都是瑞士今天在酒店,酒店及旅遊管理的基礎。
實踐創新
完美無暇的精度
謹慎的紀律
質量可靠
專業領導力
瑞士享有教育餐旅產業未來的領導者和卓越聲譽的悠久傳統,特別是,瑞士的酒店管理課程是由業界所認可的卓越品質。

Why Study Hospitality and Hotel Management in Switzerland?
Switzerland offers you the very best in education and lifestyle. It is the ideal place for international students and is renowned for its high quality of life, central European location and reputation as the birthplace of hospitality. Without a doubt Switzerland presents the best conditions to study hospitality and tourism management.
Exceptional Quality of Life
While studying in Switzerland, you will enjoy the safe environment of the country, its exceptional natural beauty and cultural diversity.
Safe and modern with high living standards
Multicultural society with four official languages (German, French, Italian and Romansh)
Easy access to road, rail networks and airports
In the Heart of Europe
The transport and tourism infrastructures in Switzerland are amongst the best in the world making it very easy and comfortable to travel around the country. Major Swiss cities are all located within one to three hours by train or car! Centrally situated in Europe, Switzerland gives you the opportunity to visit and experience other European cities, such as Paris, London and Milan.
Switzerland's central location and stable political structure provide a high quality of life and a secure future. Many international organisations such as the International Committee of the Red Cross (ICRC) and the United Nations (UN), foreign corporations and international forums such as the World Economic Forum (WEF) have selected Switzerland for their headquarters because of the country's reputation for stability, safety and multicultural understanding.
The Swiss economy is based on the development and production of goods of high quality and is dependent on a highly qualified and well-educated workforce. A good education system is therefore the basis for the international competitiveness of the Swiss economy.
The Birthplace of Hospitality
Switzerland's reputation as the birthplace of hospitality was established over a hundred years ago when the first palace-style hotels were built.
These grand hotels catered to an exclusive clientele of royalty, aristocrats and wealthy individuals lured by the Alps and alpine tourism. Guests of this era demanded the highest levels of service excellence and the leading Swiss hoteliers responded by systemizing the processes for hotel operations. These processes were the foundation for the enviable reputation Switzerland has today in hospitality, hotel and tourism management.
The profile of the international traveller may have changed since then, but the principles of good hotel management remain the same:
Practical innovation
Immaculate precision
Discreet discipline
Dependable quality
Professional leadership
These principles are the cornerstones of hospitality education and hotel and tourism management at the Swiss Education Group schools.
Switzerland enjoys a long tradition of educating future leaders in hospitality and a reputation for educational excellence. In particular, Swiss hotel management programmes are recognised by the industry as being of exceptional quality.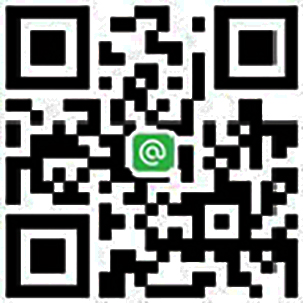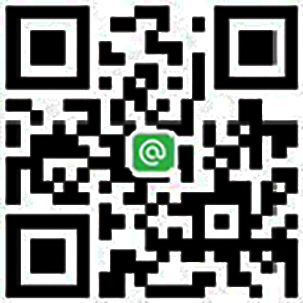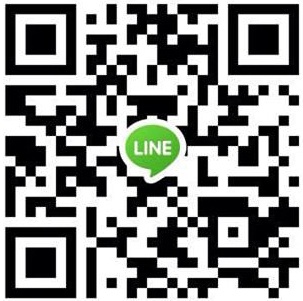 Lincoln Education
ID: 27818878