International Accreditations 國際認證
在國際市場,人脈及聯係是非常重要的元素。因此,日內瓦商學院與世界各國優秀的機構保持良好的合夥關係。
我們與其他學校合作,以確保教育品質。隨著開拓與發展,我們在這些年來的努力,使人脈網絡增強及擴大了。很多機構及學所同意玆與交換計劃以及雙學位。
作為瑞士領先的商學院,我們努力確保日內瓦商學院優越的教育質量。有三個主要的認證資格(IACBE、ECBE 和 EDUQUA)同時也增進於與其他世界頂尖大學與企業交流,包含:與法國INSEEC雙學位MBA課程、EFPL洛桑理工學院、HSBC匯豐銀行、UBS瑞士銀行、等。

Geneva Business School is a fully Accredited member of the following Accrediting Bodies:
以下為日內瓦商學院認證單位
Geneva Business School has received specialized accreditation for its business programs through the International Assembly for Collegiate Business Education (IACBE), located in Olathe, Kansas. As of February 1st 2011, IACBE is fully accredited by CHEA.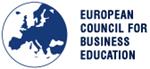 The ECBE mission is to encourage and support continuous improvement in the quality of Business Education. This impacts academic institutions, faculties, departments and employers. ECBE concentrates mainly on quality assurance and the implementation of the ECTS Bologna system which GBS has adopted.

In the EduQua certification process, institutions offering continuous adult education are eligible for certification. EduQua defines six criteria, which are key to the quality of an institution: The courses offered, communication with clients, value performance, staff – meaning the educators, learning success, quality assurance and development.
Geneva Business School Is Registered With
日內瓦商學院註冊

 The Swiss Private School Register was founded on August 28, 2006 by theSwiss Federation of Private Schools SFPS (Berne), hotelleriesuisse (Berne) and the Foundation for the Advancement of the Rudolf Steiner School (Stiftung zur Förderung der Rudolf Steiner Pädagogik) in Switzerland (Schaffhausen) in collaboration with the most important Swiss trade associations. The purpose of the Register is to certify high standards of educational services and to demonstrate the integrity and credibility of the private schools listed in the register as well as to protect Switzerland's reputation as a centre for high quality educational activity.