Geneva Business School is a partner with



 INSEEC 相關資料
The campus, located in the St Martin / Republic area, offers an unparalleled quality of life for our students. The banks of the Canal St Martin are popular locations in central Paris, students can easily access pubs and restaurants: conviviality and relaxation are waiting for you!The modern and fully renovated campus offers students an environment dedicated to studies and meetings with professionals. All classrooms are connected to WI-FI. The school also features a completely redesigned Bloomberg Trading Room and a Cafeteria.A new-generation Intranet, accessible via the web and via a mobile app, provides students with all necessary information for the conduct of their studies at INSEEC (schedules, access to courses, tips, etc..).

Factset
For over 30 years FactSet has been a leading provider of accurate financial information and superior software solutions to the global investment community. By integrating content from hundreds of databases with powerful analytics on a single platform, FactSet offers the most complete financial workflow solution available. Learn more at www.factset.com.

Kyungsung
To grow means to make one's dreams come true. This process of growth takes place one step at a time. One day we open our eyes and realize spring has arrived. In the same way, one morning at Kyungsung University you may open your eyes and realize you have become a true expert in multimedia.

AUL
The American University in London is a dynamic institution providing the flexible types of study required for today's world. It achieves this while retaining the highest academic standards. AUL places its emphasis on the individual and his/her requirements.

KSE Poland
Headquartered in Katowice, KSE consists of two academic campuses and the three faculties in six town centers. There are currently nearly 12 thousand students enrolled and has 20,000 graduates. KSE can be proud of the leading place it holds in the rankings of private universities. It is second place in Poland It is currently fourth place among the most prestigious private universities in Poland, according to the Economist Intelligence Unit 2004. They are currently ranked seventh in "Businessman Magazine".

Webber International University
Webber International University is a private business university that specializes heavily in Sports Management, located on a beautiful 110-acre campus along the shoreline of Crooked Lake, 45 minutes from Disney World or Universal Studios.

Wall Street Institute>
Wall Street Institute is the world leader in teaching both general and professional English. WSI has been revolutionizing English language learning for over 30 years with its unique Wall Street Institute method. GBS has an exclusive agreement with Wall Street for our foundation programs at Pre-Bachelor and Pre-Master level.

Banking University HCMC, Vietnam
Banking University of Ho Chi Minh City (Vietnamese language: Đại học Ngân hàng Thành phố Hồ Chí Minh) is a university in Ho Chi Minh City, Vietnam. The university provides graduate and postgraduate level education in finance, banking and business administration. There are five faculties of: Finance, International Financial Market, International Finance and Banking, and Financial Institutions Management, and Foreign Languages.

Finance International Forum
This forum is a platform for meetings and exchanges between: policy makers, operators and experts in the financial, banking, insurance, financial and fiduciary companies and large enterprises. Its objective is to contribute through exchange of experience and knowledge to modernize the financial system in Algeria. Although this Forum is dedicated to professionals (business to business), the non professionals are well accepted and can find interest.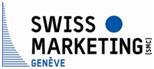 Swiss Marketing Genève
The Swiss Marketing Club has over 3,500 members nationwide, divided into about 35 regional clubs. It is an association of marketers and executives who put their clients at the center of their concerns. Swiss Marketing is active nationally in the area of vocational training in marketing and acts as a consultant and partner with national authorities and public and private organizations.

Sambhram Institutions
Sambhram Institute of Technology is an offshoot of the Sambhram Group, widely known for its services in education, health, housing, property development, hotels and resorts. Sambhram Education Trust is the educational arm of the Group and it runs several professional institutions in Bangalore, KGF in Karnataka state and Chittoor in Andhra Pradesh.

Ascendi
Ascendi is a private, independent, nonprofit, association providing Executive training in Geneva (CGPC). Ascendi provides vocational training for managers in the private and public companies. GBS works closely with Ascendi to offer fast track Executive MBA programs.

HSBC
HSBC Private Bank provides private banking and trustee services worldwide to individuals and their families. Drawing on the strength of the HSBC Group and the best products from the marketplace, HSBC works with clients to develop services and strategies to manage, preserve and develop wealth for today and for the future. GBS has already sent students to HSBC for internship placements.

The National Centre of Competence in Research (NCCR), Switzerland
In the NCCR Chemical Biology, chemists, biochemists, physicists and cell biologists develop innovative techniques based on small molecules and proteins to obtain new information about cellular processes and control them in situ.The NCCR is also engaged in establishing a platform for chemical screening aimed at developing a new generation of molecules with biological effects.