February 2014
 瑞士HTMi Headline news! 賀! 瑞士HTMi飯店管理大學活動管理師生參加2014年第22屆冬季索切奧運會
http://www.htmi.ch/Info_802.aspx
The countdown has started to the Sochi 2014 Winter Olympic and Paralympic Game's
The Centre for Events Management Training Switzerland has been off to a busy start. Recently, Mr Anthony Lack, the Events & Training Manager at HTMi visited Sochi, Russia, the venue of 2014 Winter Olympic and Paralympic Games. The purpose of the visit was to meet the senior members of the Sochi Olympic Organising Committee to discuss the organisation of 2014 Winter Olympic Games.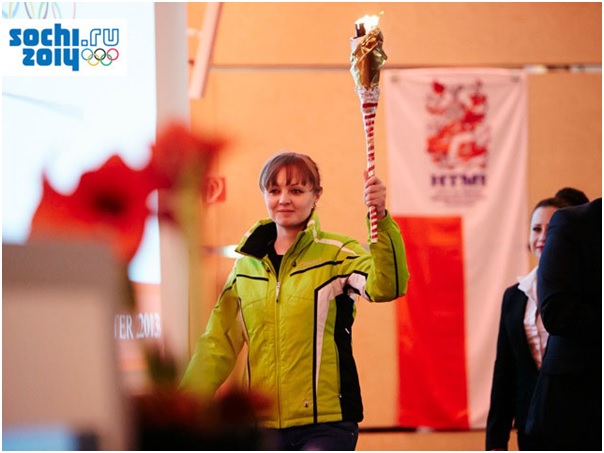 Mega sport events such as the Olympic Games require different parties' effort and expertise working harmoniously to create perfect synergies in order to achieve its high expectations. The 2014 Olympic Games is no exception, it relies heavily on the local community's cooperation as well as the tremendous amount of thousands of enthusiastic volunteers. There will be many volunteers from around the world who are eager to be apart of this historic event, looking to experience the organisation of the world's biggest sporting event, this event is aiding the personal developments of many young students.
HTMi, has seen the importance of its students learning and personal development and have been actively involved in many of the world's biggest events, such as the 2010 FIFA World Cup in South Africa, The 2012 London Olympic Games, the Tour de Suisse 2012.
We at HTMi are very proud to announce our involvement with the 2014 Winter Olympic Games in Sochi and to be the chosen institute in Switzerland, by sending many of our excellent students to volunteer during the games. Our students will be exposed to many of the world's greatest athletes by working in the VIP lounges, the Olympic Family Hotels, with the international media, and lastly working closely with many of the senior members of the International Olympic Committee (IOC) and the National Olympic Committees (NOC). We sincerely believe such an opportunity will not only give our students a fantastic learning experience but we are confident that our students will contribute tremendously to the event's success.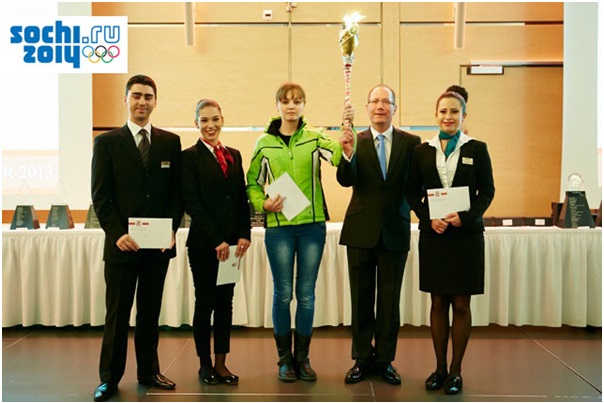 Within days the world will be watching the opening ceremony of the 2014 Winter Olympic Game at Sochi, Russia, especially for a special few who have been working behind the scene for the past few years getting the event ready for the world stage.
Anthony Lack, HTMi Training & Events Manager, February 2014